Prepare:
1.Preparing heat shrink solder sleeve, wires, wire stripper, heat gun etc.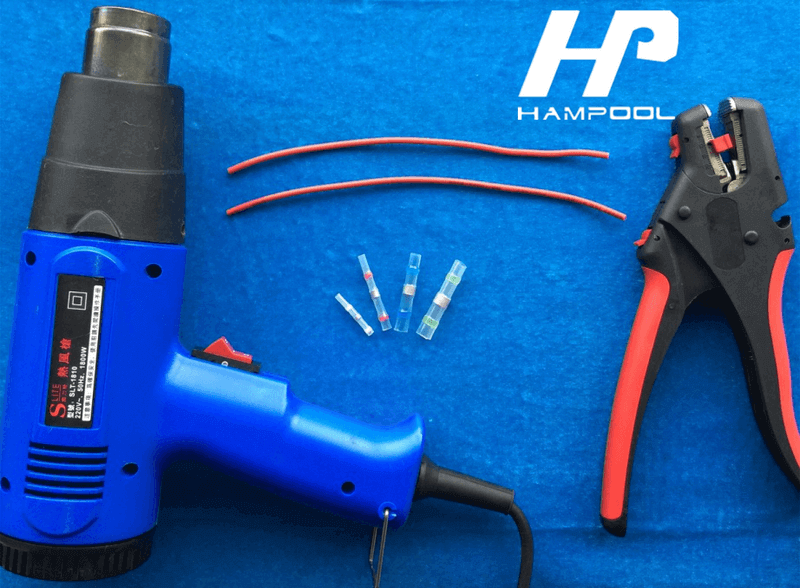 2. Stripping the wires: Stripping two wires insulation off at 8mm length.

3.Inserting the wires
Inserting one Wire through
Connecting two wires together
Moving the solder Sleeve
The solder sleeve in the middle of connected parts

4. Heating solder sleeve:
Heating solder sleeve from the middle to two sides. Move the heat gun during heating the solder sleeve to ensure heat evenly.
Suggested Temperature and operating time:
(Supposed the indoor temperature around 25°C)


Remark: The operating time and time could adjust according to the heat machine, the indoor temperature and the wire resistant temperature etc.
Customer can adjust it according to the real situation by observing whether the solder ring has melted and outside tubing has finished shrink.
5.Finished connecting wires: Stopping heating when the solder & glue rings melt and outside tubing shrink on the wires.
After a while when the connected wires cool down, pull two wires to ensure two wires are connected strongly.

Remarks: Do not over heated shrink terminal.